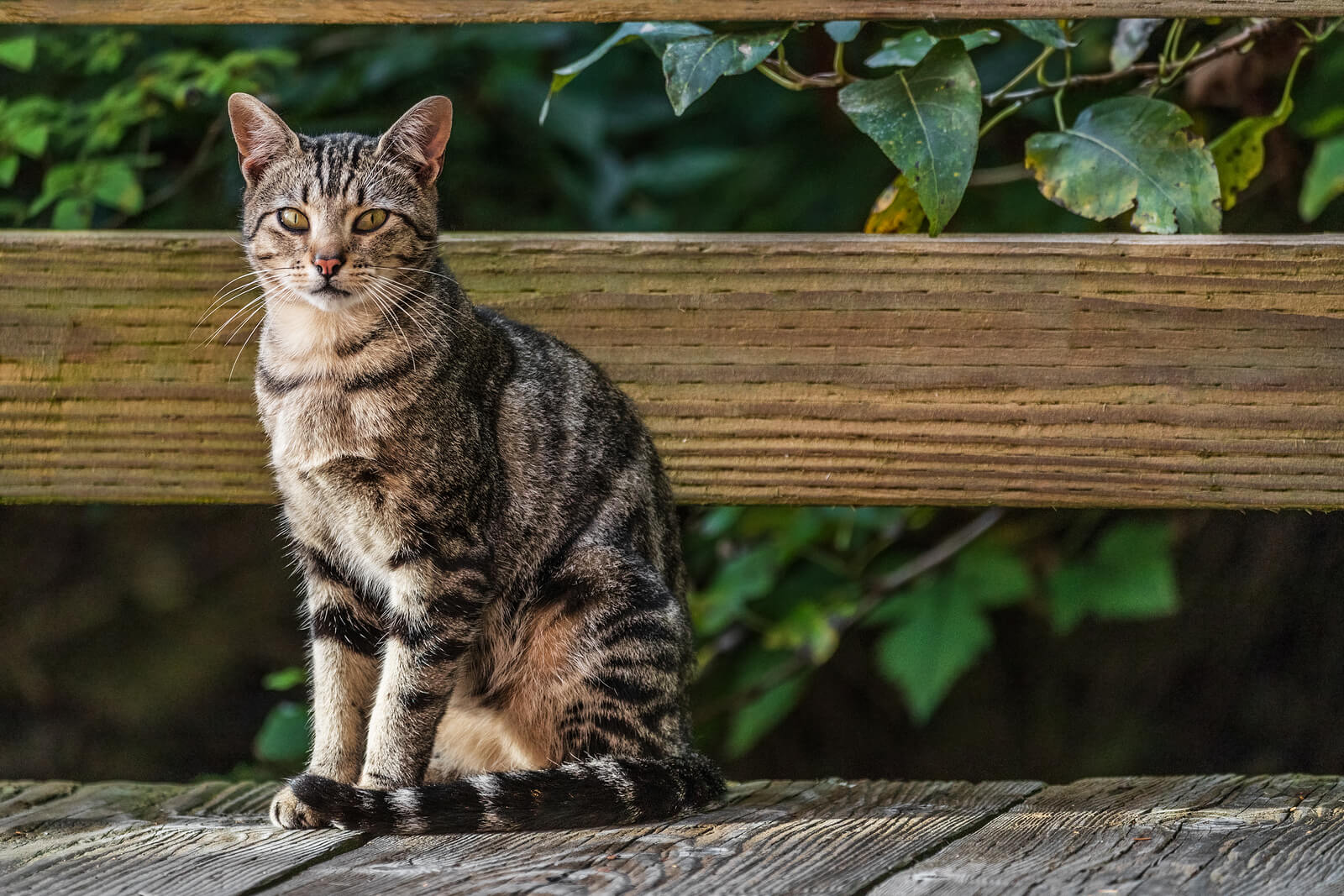 American Shorthair Cat: Characteristics, Color Varieties, Temperament
The American Shorthair (ASH) cat is descended from European cats brought to North America with the early European settlers who carried cats on their boats to hunt ship's rats. These working cats flourished on pioneers' farms and evolved to establish themselves as North America's shorthaired cats. The ASH evolved into a versatile and hardy breed with a short dense coat to protect them against the cold winter. The hunting skills of these Shorthairs allowed them to move between households, farms, and feral life without going hungry. Selective breeding was started to preserve these beautiful cats and preserve the uniqueness of the North American Shorthair. In 1906 the Cat Fanciers' Association (CFA) officially recognized this breed which was known as the Domestic Shorthair. The cat breed was renamed the American Shorthair in 1966 to reflect its American heritage and is one of the top ten most popular breeds registered by the CFA.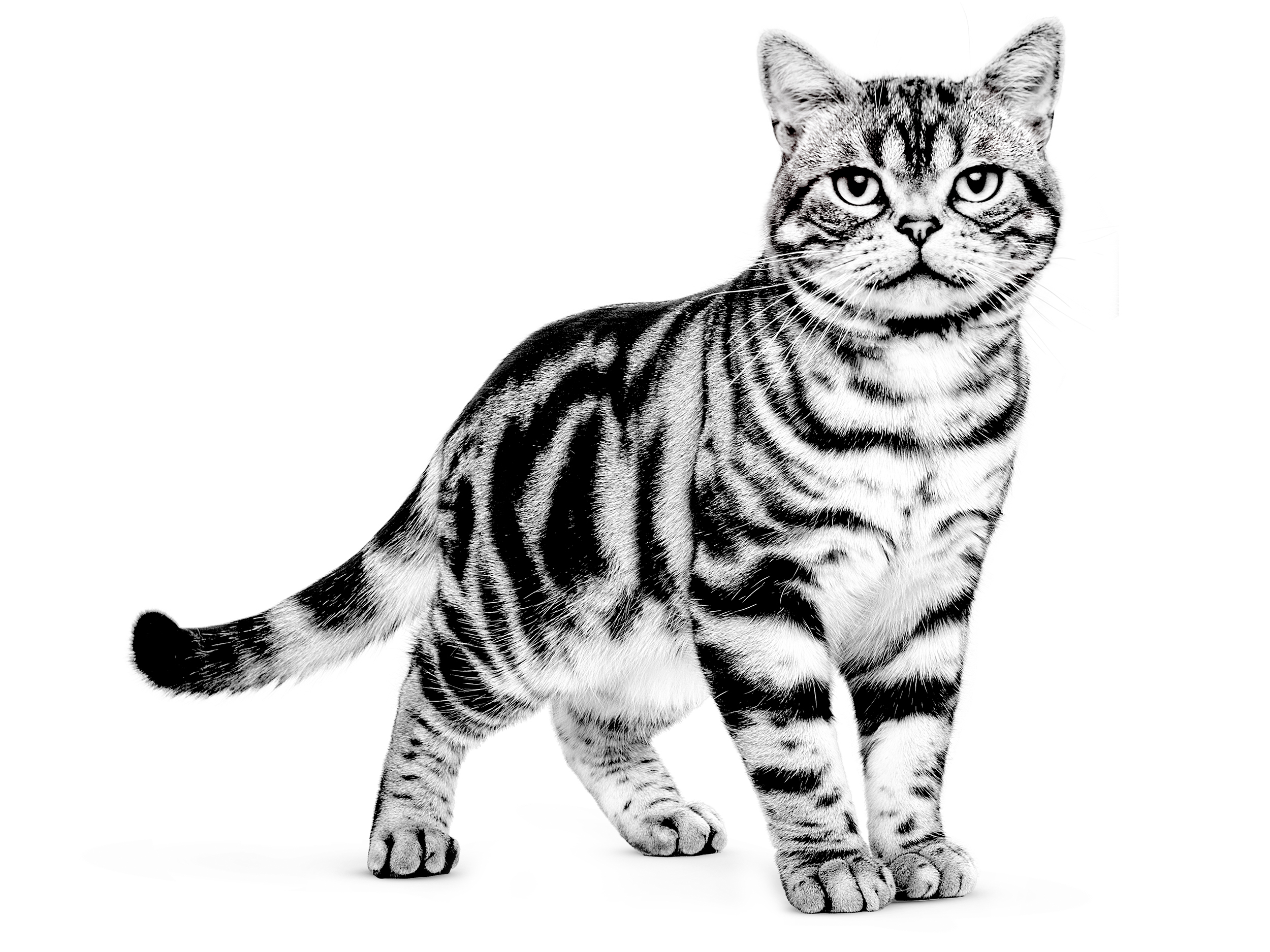 | | |
| --- | --- |
| Cat size | Medium/Large |
| Exercise | Requires little or no exercise |
| Grooming | Minimal grooming – combing once per week |
| Temperament | Even temper and sweet disposition |
Characteristics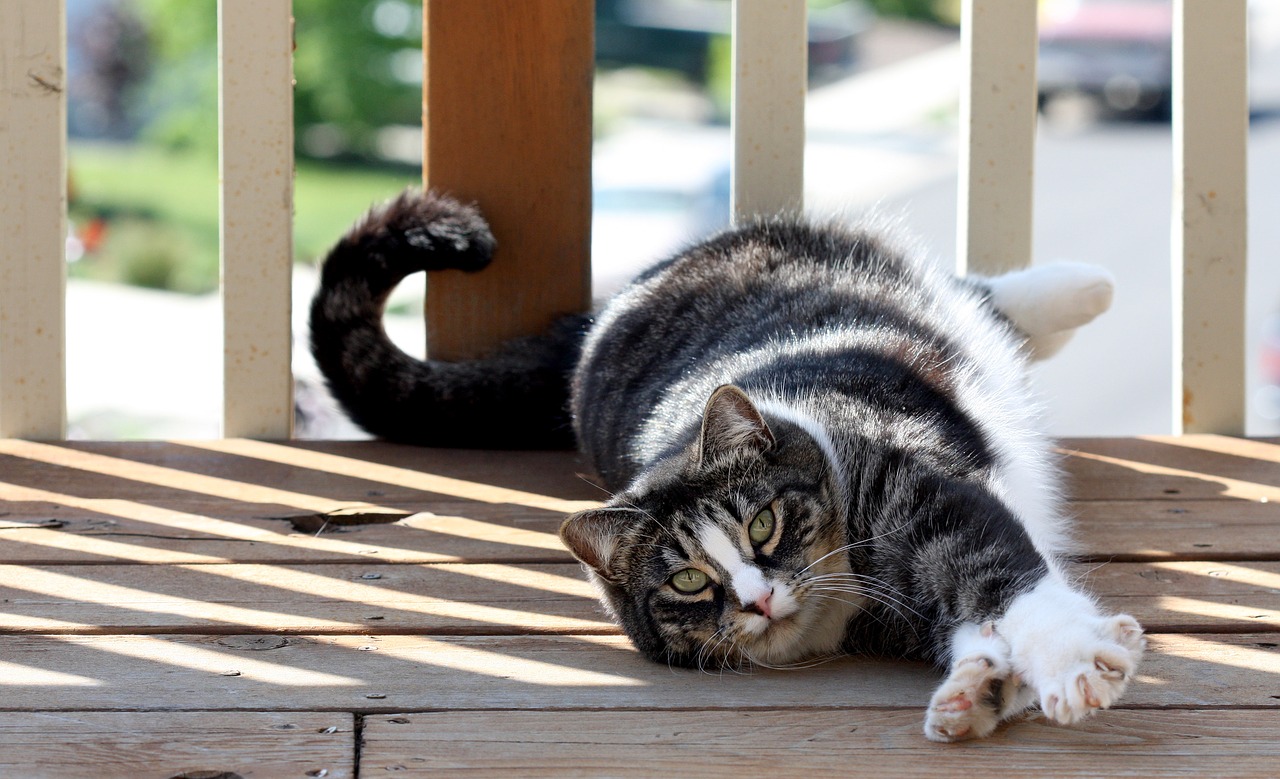 The American Shorthair is a medium to large sized cat breed with a beautiful appearance. Male Shorthairs weigh from 11 to 15 pounds and females from 8 to 12 pounds. American Shorthairs have a less rounded face than their European counterparts. The ASH is a working cat with a muscular body that exhibits power and agility. Kittens take 3 or 4 years to mature into adults. The body is slightly longer than tall with a large head that is slightly longer than wide. The bright, clear eyes are large and wide, spaced fairly far apart and are shaped like half an almond cut lengthwise. The coat is short, thick, even and hard in texture and dense enough to protect the cat from inclement weather and brambles.
Color Varieties
The CFA recognizes over 60 different colors and patterns with the most well known being the silver tabby with dense black markings on a sterling silver background. Solid colors include black, blue, red, cream, and white. Tabbies include silver, brown, red, blue, cream, cameo and patched. There are also Tortoiseshell and Calico color varieties as well as Tipped, Smoked and Bi-colors. These are the same color varieties as the American Wirehair.
Temperament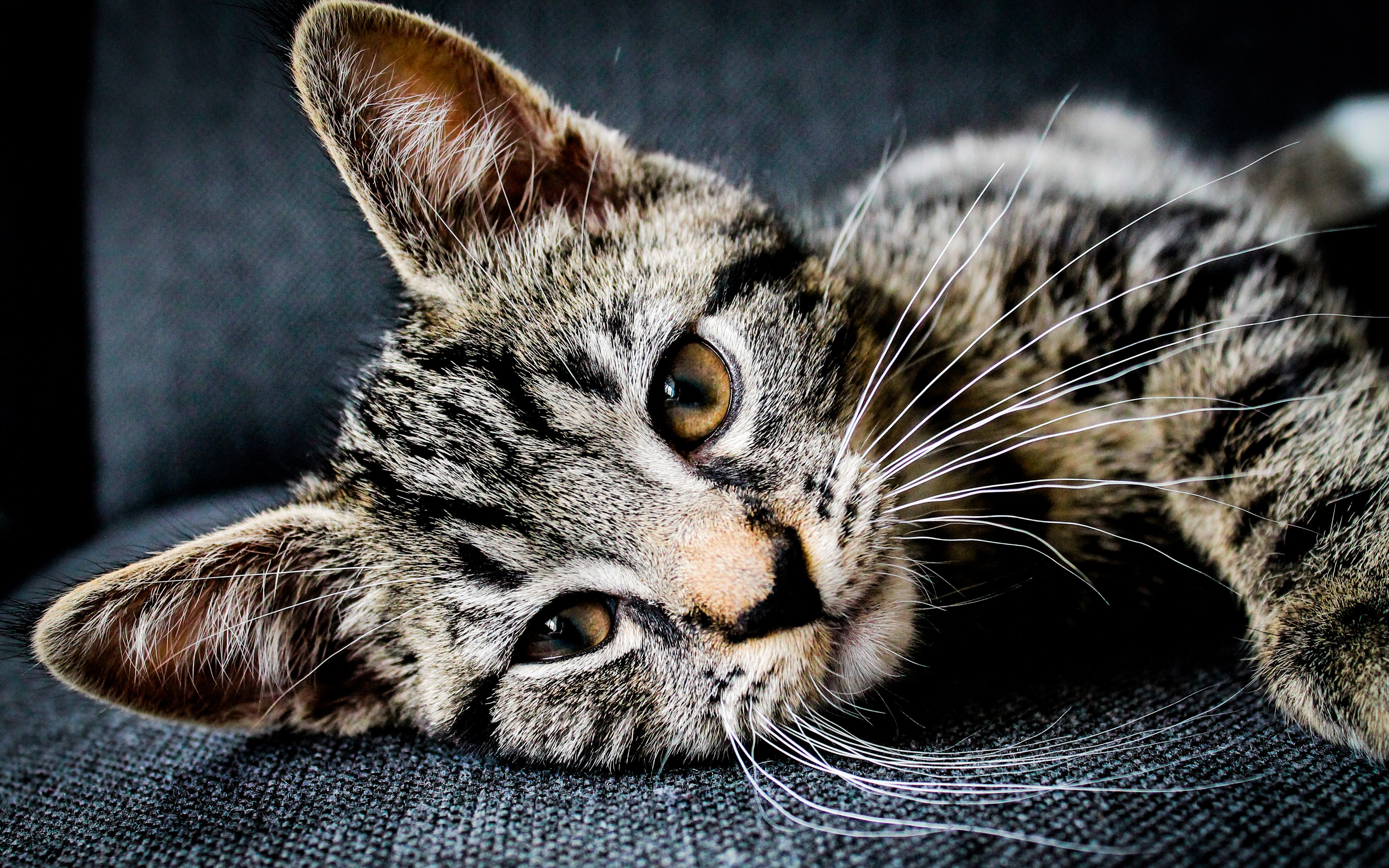 American Shorthairs are intelligent with an even and pleasant temperament that makes this cat a great family pet. The ASH can adapt well to existing pets and children. This easy going and affectionate cat is people oriented but doesn't need constant attention. The ASH likes being by your side but doesn't have to be in your lap. The ASH is sociable and easily trained but will enjoy playing alone. This is a sedate cat which enjoys climbing up onto high places. Fortunately they can be easily trained not to climb where they shouldn't and to use the scratching post instead of furniture. The ASH has an unusual feature of talking without making any noise. Maybe this is leftover from their hunting days, but the ASH will frequently walk up to its human and open its mouth in a silent meow to communicate. You know what an ASH is saying by its facial expressions.
American Shorthair Cat Care
American Shorthairs are very healthy and can live from 15 to 20 years. The short thick coat is easy to groom and a once per week combing with a steel comb keeps the coat neat and regular stroking with the hand or a silk cloth will give the coat a healthy sheen. The ASH will require daily combing during the spring and fall shedding seasons to limit the amount of cat hair that is deposited around your house.